2 Jan '18 | New Year MH Ramblings & My Goals
I've been a little quiet over the last couple of weeks as I've been feeling quite (very) low, I guess.
Seeing all the New Year goals and 2017's achievements has been hard hitting for me - and that's by no means an attack on anybody, you should 100% celebrate your achievements and plan your future. But it has reminded me of how far I haven't come, and made me realise the hole I've dug is far deeper than I ever realised.
I'm at a point where I don't know really what to do. The gym is currently shut as there are groundworks going on outside and it's not safe to be open, but there's been some question about it reopening and thus.. me not getting my job back - which is marvellous. Having no money for the last month has been difficult for me and put some tension on my personal relationships, and it will continue to be the same into February whilst I twiddle my thumbs.
I just really hope it does reopen. I'm comfortable there and I know the money isn't great but I have friends there, I'm happy (ish), settled and I know what I'm doing. I find nothing more daunting than the idea of getting a new job. It fills me with so much anxiety that I just want to curl into a ball and cry. I instantly turn to about 12 years old; terrified, alone and helpless, wanting somebody to take care of me. I know it sounds pathetic, I hear myself too, but I just can't help it. I wish I could rewind my life about 4 years and realise the warning signs that my mental health was about to blow, so I could help myself and keep my life in tact. 
Instead here I am; jobless, miserable and alone - again. I hate myself.
On a more positive note, now that I've got that out.... I have decided to make some goals & resolutions for myself, my mental health and my blog. 
- Start blogging about fashion & beauty more. I am passionate about both but Mental Health seems to be at the frontline of my life always. I'd love for people to get to know me as a human being as well. 
- Create daily, weekly and monthly checklists to complete - in order to keep on top of self-care and my life. 
- Get out of bed before 10am, at least 2 weekdays. 
- Walk the dogs more. 
- Write a diary every night, ensuring to express gratitude. 
- Read at least 1 book per month. (Not a huge goal for most, but I find it very difficult to read in my current mental state)
- Watch at least 2 new movies each month. 
- Take the time to consider others more often. 
I really hope I can pull things back again, that the gym reopens and I can build myself a normal life - for me. I know I worry far too much about the people around me and in the end that makes things worse than ever. I pile the pressure onto myself and it makes my anxiety spiral out of control. 
Here's hoping I can turn things around.. Happy New Year all! (Sorry for the depressing post) xxxxxx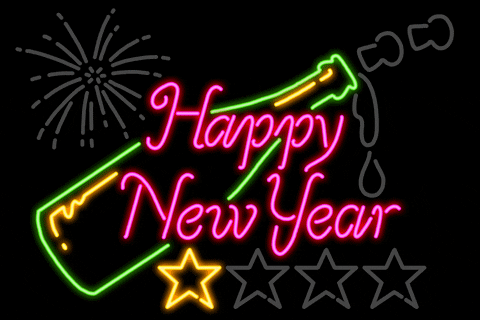 Please reload